Chocolate Fudge
Pickup currently unavailable
FEATURES
Shelf Stable & Requires No Refrigeration
No Added Sugar, Gluten-Free & Vegetarian
Artisan Made in Napa, California, with

Ghee

 

(Made by Ketogeek)

 
Locally Sourced Premium Dutch Processed Chocolatier Grade Cocoa
Locally Sourced California Almonds
Packed With MCT Oil
DESCRIPTION
8 x 2oz. Pods per Box
Semi-Solid at Room Temperature
Ice-Cream at Freezing Temperature
Syrup at Higher Temperature
Made in Small Batches at Ketogeek Kitchen in Napa, California
FLAVOR
Sweet Dark Chocolate, Cooling
Rich Fudge Brownie 
MERGING SCIENCE & TRADITION
It was only a matter of time till we infused chocolate with our Ghee and MCT oil to create an energy and nutrient-dense powerhouse. If you are someone who doesn't settle for anything short of the best ingredients when it comes to quality and accurate science, then you will not find anything like this!
PORTABILITY & CONVENIENCE
The Energy Pod comes with a paperboard spoon inside a lightweight cup that is protected with an oil-resistant silver lid that makes it portable and protects the product from oxidative damage. The compact design allows it to fit snuggly inside nearly all cup holders, right next to your morning brew!

SUPPORTS GOOD FARMING PRACTICES
We studied the science of food, nutrition, and health and learned. We conversed with world-class experts while studying scientific literature to find the best ingredients and science we could find. Beyond that, our ingredients support sustainable farming practices which allow nutrient cycling, farmland regeneration, and high carbon capture. What does this mean? Peace of mind to you knowing that a company that cares beyond just your health and well-being.

A SNACK OR SIDE
Whether you are looking for a light snack alongside a cup of coffee, a mini treat, dipping chocolate, or a dessert alongside a meal, the Energy Pod provides you all that without the extra guilt and sugar.

A LOWER CARBON FOOTPRINT
The Energy Pods are fully recyclable, from the packaging to shipping boxes to seals to cups to paperboard spoons that support regenerative forestry

AN EXCELLENT ADVENTURE COMPANION
The Chocolate Fudge Energy Pod is a perfect gateway to any experience you enjoy. From traveling to working out to simply getting lost in the richness of cacao, the Energy Pod will be there.
INGREDIENTS
Blanched Almonds, Organic Ghee, Organic Cocoa Powder, MCT Oil (Coconut), Erythritol, Whey Concentrate, Sunflower Lecithin, Madagascar Vanilla Beans, Monk Fruit Extract
Customer Reviews
10/23/2022
joy y.

United States
OMG
This was delicious!!!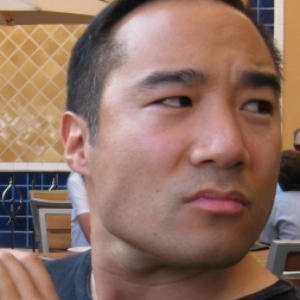 AA
06/25/2022
Alan A.

United States
Absolutely delicious, love it!
This product is incredibly yummy. Well balanced flavors that really git the spot for the chocolate lover. All flavors are great, and the breakfast mocha flavor kills two birds with one stone for me as a chocolate & coffee lover. Just a small amount of a single unit satisfies my cravings. Excellent product, highest marks well deserved.
04/29/2022
Ezjra

United States
Silky, earthy, smooth!
The chocolate fudge energy pods are by far my favorite flavor. They are everything you could ever ask for in a fudge dessert or afternoon snack. I definitely preferred them chilled in the refrigerator before consumption. Silky in texture, filling, the perfect balance between earthy and sweet, and great for backpacking!
11/08/2021
Annette D.

United States
Chocolate need I say more
Love these! Creamy chocolate can't go wrong
10/16/2021
Victoria S.

United States
Chocolate Goodness:)
I really enjoyed the richness and smoothness of the chocolate fudge. This is a great option when you want a nice treat. I have been buying this off and on for the last two years. The customer service and shipping was great!